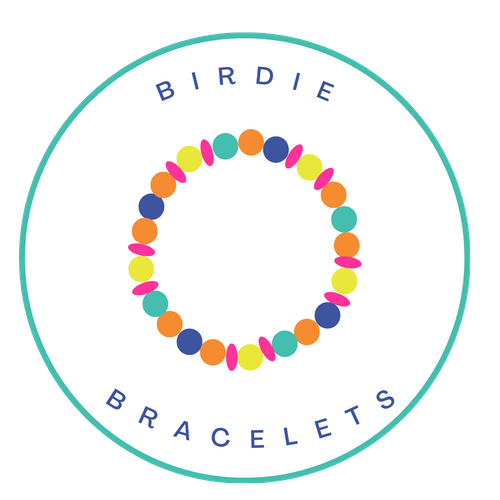 What are Birdie Bracelets?
Birdie Bracelets are a piece of friendship between us and the cancer patient. We hope that these bracelets give them hope everytime they put it on. Each bracelet has the same color pattern (the design might be different), and the same wording. We want patients who receive a Birdie Box be able to look at this bracelet, and remember, U GOT THIS!
We need your help to create 500 Birdie Bracelets that we will give out this holiday season.
We have a toolkit ready for you, and an Amazon List that has all of your supplies that you need to create the bracelets.
All you need to do is fill out the Pledge Form below, purchase your bracelet supplies, gather some friends or teammates, and have fun!
There are a few items that we will supply (mesh bags, homemade with love cards), so we will be in touch asap to make sure you have the items you need before your Birdie Bracelet making event.