Birdie Bags (now Custom Birdie Baskets) were the first thing that our family did together that led to the beginning of our organization 3 Little Birds 4 Life, and to "Give Back" after my brother, Tyler, passed away from Melanoma in 2010. We put together gift bags full of goodies my brother always needed while staying at Siteman Cancer Center for treatment.
Our bags included: gum/mints, chapstick, notebooks, pens, coloring pages, decks of cards, books, magazines, unscented lotion, peppermint tea, and more. He passed away in November, so we decided to make it a family tradition to pass out these "Birdie Bags" on Christmas Eve to all adult cancer patients that could not go home for Christmas. Due to COVID 19, we have had to pause on the Birdie Bags, and now make custom Birdie Baskets for our Celebration Recipients. The Birdie Baskets have some of the same items as the "OG" Birdie Bags, but more tailored to the individual that is receiving the gift.
"Birdie Boxes" were formed to provide essential snacks and items to the nurses and doctors that provide such great care.
We are always looking to partner with teams, community members, other organization, and groups to build and create these Birdie Baskets and Birdie Boxes.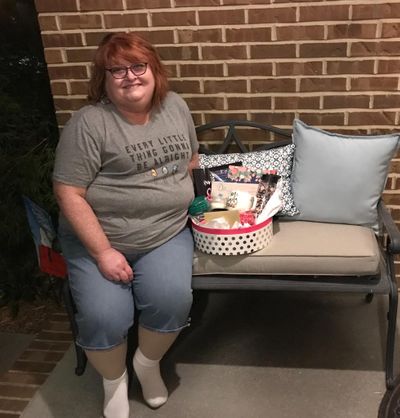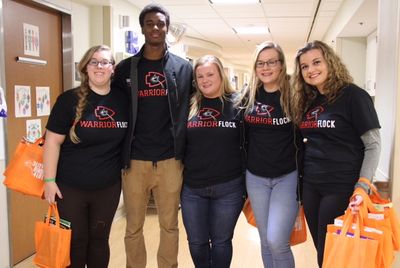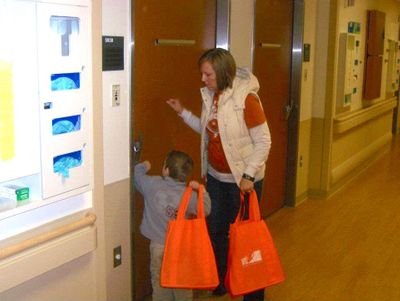 Since 2010, how many bags have been donated to cancer patients?
To date, 3 Little Birds 4 Life Volunteers have been able to donate over 3000 Birdie Bags and Baskets in Missouri and Illinois.
What is currently in each Birdie Basket?
Memory Keeper Box
Coffee Mug
Notebook/Journal Pen
Sticker
Car Decal
Tea or Coffee
3LB4L Bracelet
Fuzzy Socks
Lip Balm
Custom Earrings
Adult Coloring Books
Puzzle Books (Sudoku/Crossword, etc)
Markers/Colored Pencils
Decks of Cards
Other Custom Items specific to the loves of the recipient
How can I or my group/team/organization get involved?
We are looking for groups to write a handwritten note to an adult cancer patient who is receiving the basket, collect adult coloring books, markers, colored pencils, decks of cards, or other puzzle books (sudoku, crossword puzzles, etc).
Please contact Ashley Swip: ashley@3littlebirds4life.org to sign your group up to make blankets, collect items, or one of our other great opportunities.