Birdie Bags were the first thing that our family did together to begin our organization 3 Little Birds 4 Life, and to "Give Back" after my brother, Tyler, passed away from Melanoma in 2010.
We put together gift bags full of goodies my brother always needed while staying at Siteman Cancer Center for treatment.
Our bags included: gum/mints, chapstick, notebooks, pens, coloring pages, decks of cards, books, magazines, unscented lotion, peppermint tea, and more. He passed away in November, so we decided to make it a family tradition to pass out these "Birdie Bags" on Christmas Eve to all adult cancer patients that could not go home for Christmas.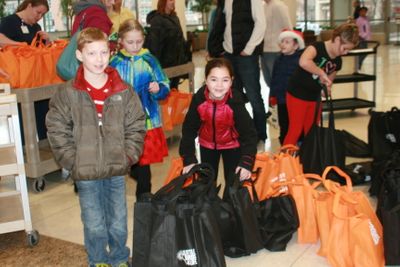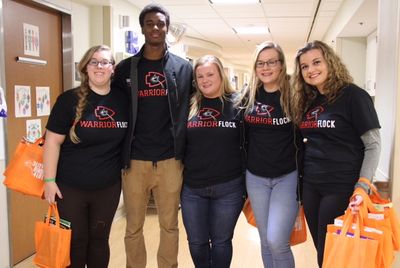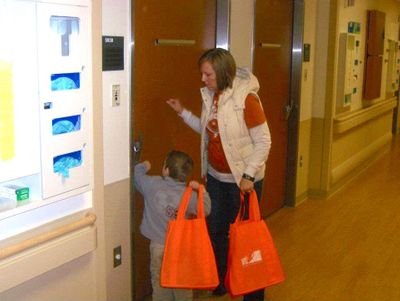 Since 2010, how many bags have been donated to cancer patients?
To date, 3 Little Birds 4 Life Volunteers have been able to donate over 1000 bags in Missouri and Illinois.
What is currently in each Birdie Bag?
Bag
Birdie Blanket (Created by YOU)
Notebook/Journal Pen
Sticker
3LB4L Bracelet
Fuzzy Socks
Lip Balm
Beanie Hat
Adult Coloring Books
Puzzle Books (Sudoku/Crossword, etc)
Markers/Colored Pencils
Decks of Cards
How can I or my group/team/organization get involved?
We are looking for groups to make the Birdie Blankets (an easy project), write a handwritten note to an adult cancer patient who is receiving the bag, have your group decorate bookmarks, or collect adult coloring books, markers, colored pencils, decks of cards, or other puzzle books (sudoku, crossword puzzles, etc).
Please contact Ashley Swip: ashley@3littlebirds4life.org to sign your group up to make blankets, collect items, or one of our other great opportunities.