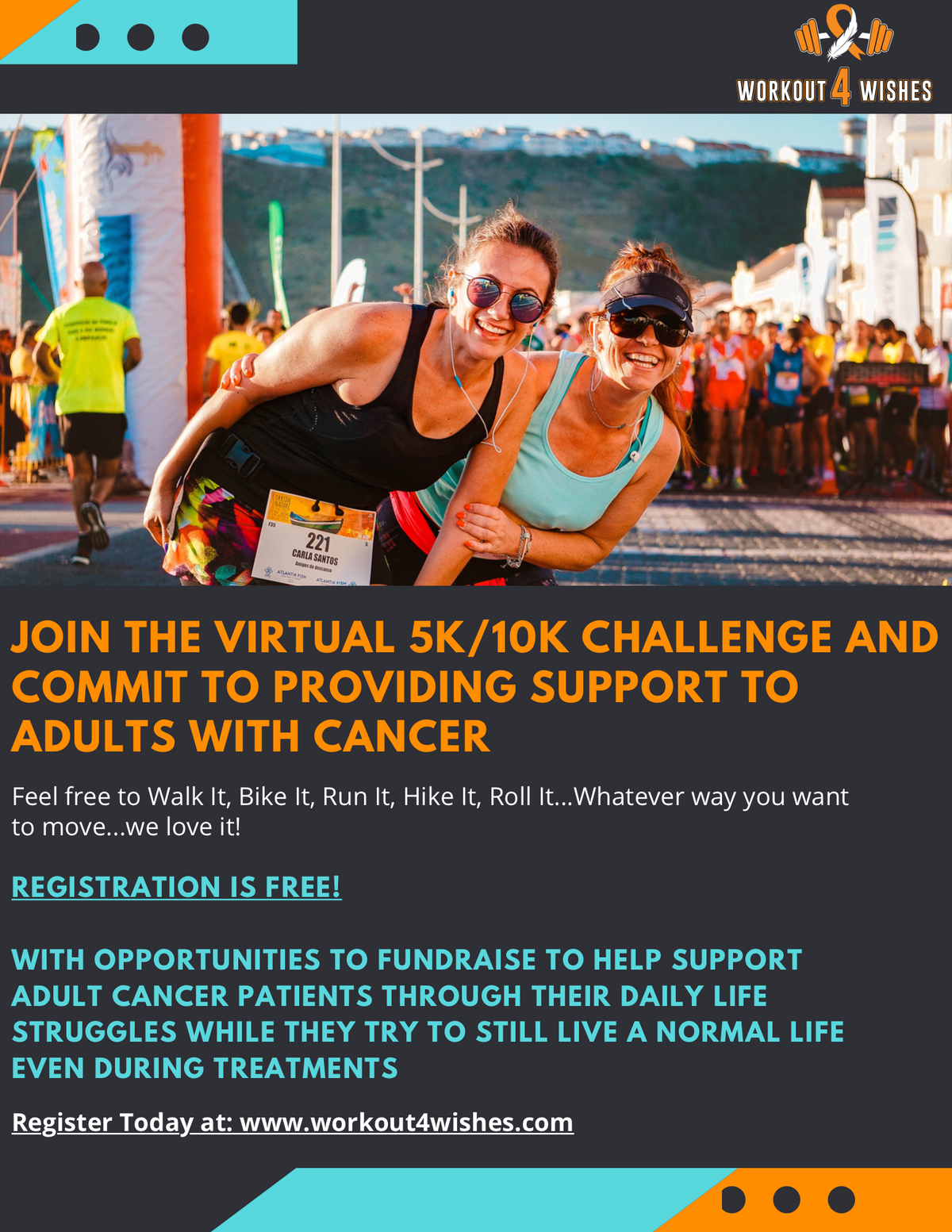 Workout 4 Wishes Virtual 5K/10K
The W4W 5K/10K Challenge is a virtual event that will encompass ALL types of activities. Our goal with this Challenge is to raise $50,000 for 3 Little Birds 4 Life. Every dollar you raise makes a difference.
The W4W 5K/10K Challenge will benefit 3 Little Birds 4 Life, a nonprofit organization working to support adult cancer patients through their daily life struggles while trying to still live a normal life even during treatments.
First Off...Registration is FREE!!!! You heard that right.
Click the button below to register for this fun challenge.
Everyone is encouraged to participate. Registration opens August 14th, 2020 and runs through October 9th, 2020.
See our Fundraising Rewards below to help us reach our goal of raising $50,000 to support 3 Little Birds 4 Life. Tiers begin at $25 for a Challenge T-shirt, and go up to $5000 for a $500 Amazon Gift Card!