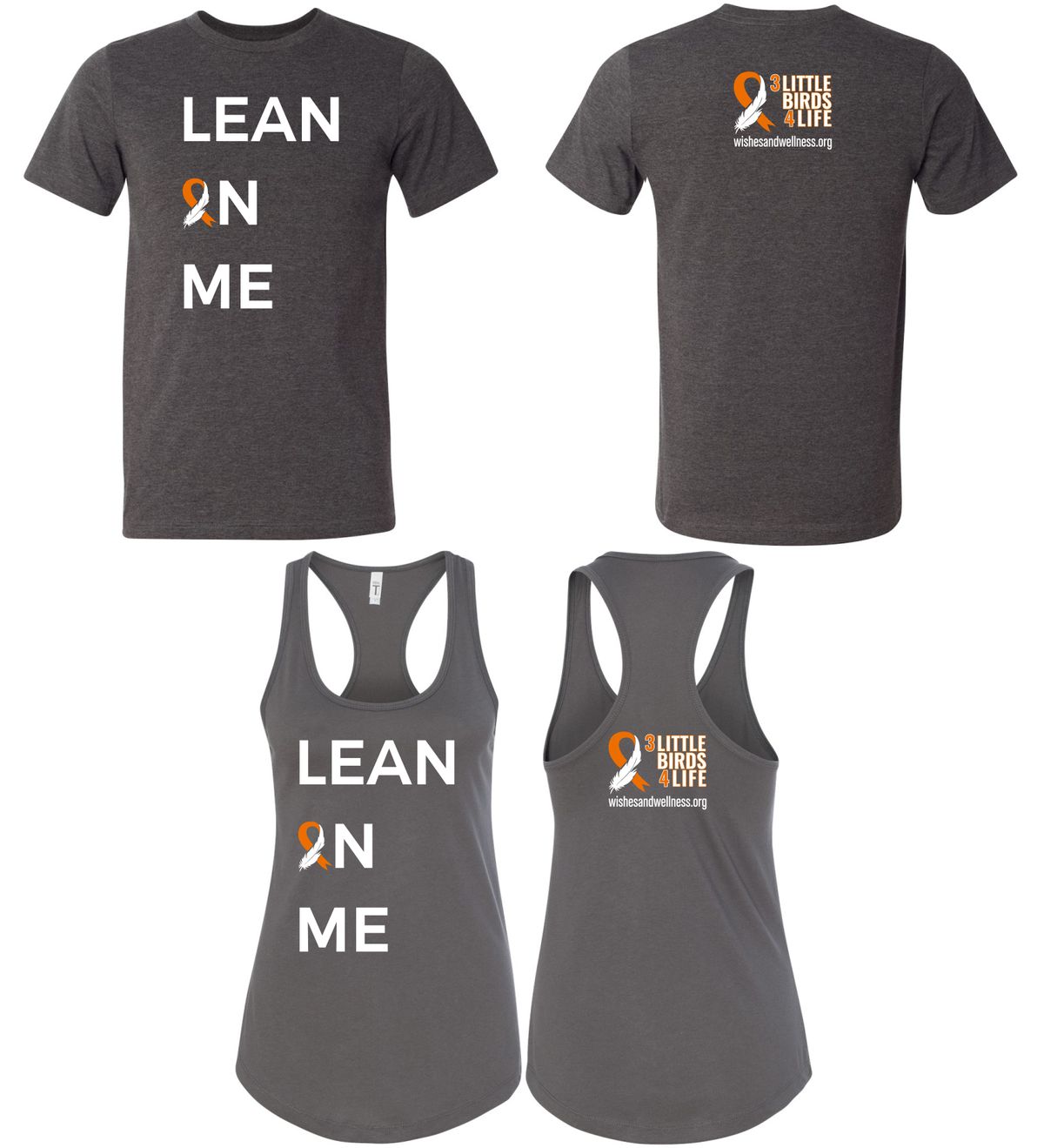 Lean On Me Virtual 5K
During this time stuck at home "social distancing"...who do you Lean On for support? Show others out there while you are walking/jogging/running that you can "Lean On Me".
A Virtual 5k is a race that can be run (or walked) from any location you choose. You can run, jog, or walk on the road, on the trail, on the treadmill, at the gym or on the track (or even at another race). You get to run your own race, at your own pace, and time it yourself.
You will have 2 weeks to complete the race...May 15th- May 31st
Register Here: https://impact.3littlebirds4life.org/leanonme
Once you finish your run/walk...tag #leanonme5K on FB or IG (@3littlebirds4life)
What do I get for my registration fee?
With the $30 registration fee you will get a T-shirt or Tank