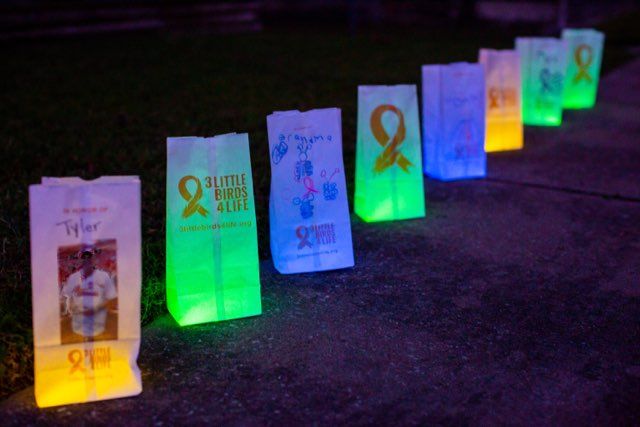 Glow On Main
10 years...
It has been 10 years since the reason that 3 Little Birds 4 Life was founded, Tyler, passed away from Malignant Melanoma. We want to honor this occasion with a beautiful visual display of hope and support for cancer patients still fighting, and to those who have passed.
Purchase Luminaria Bags for $10 each, and we will make Main Street Glow in Collinsville, IL. Once you purchase a bag, please check the Dedication Box, and we will write your Honor or Memory Dedication message on the Luminaria Bag for you.
The bags (each with a colored glow stick) will be displayed for you to view on November 7th, 2020 from 6-9pm.