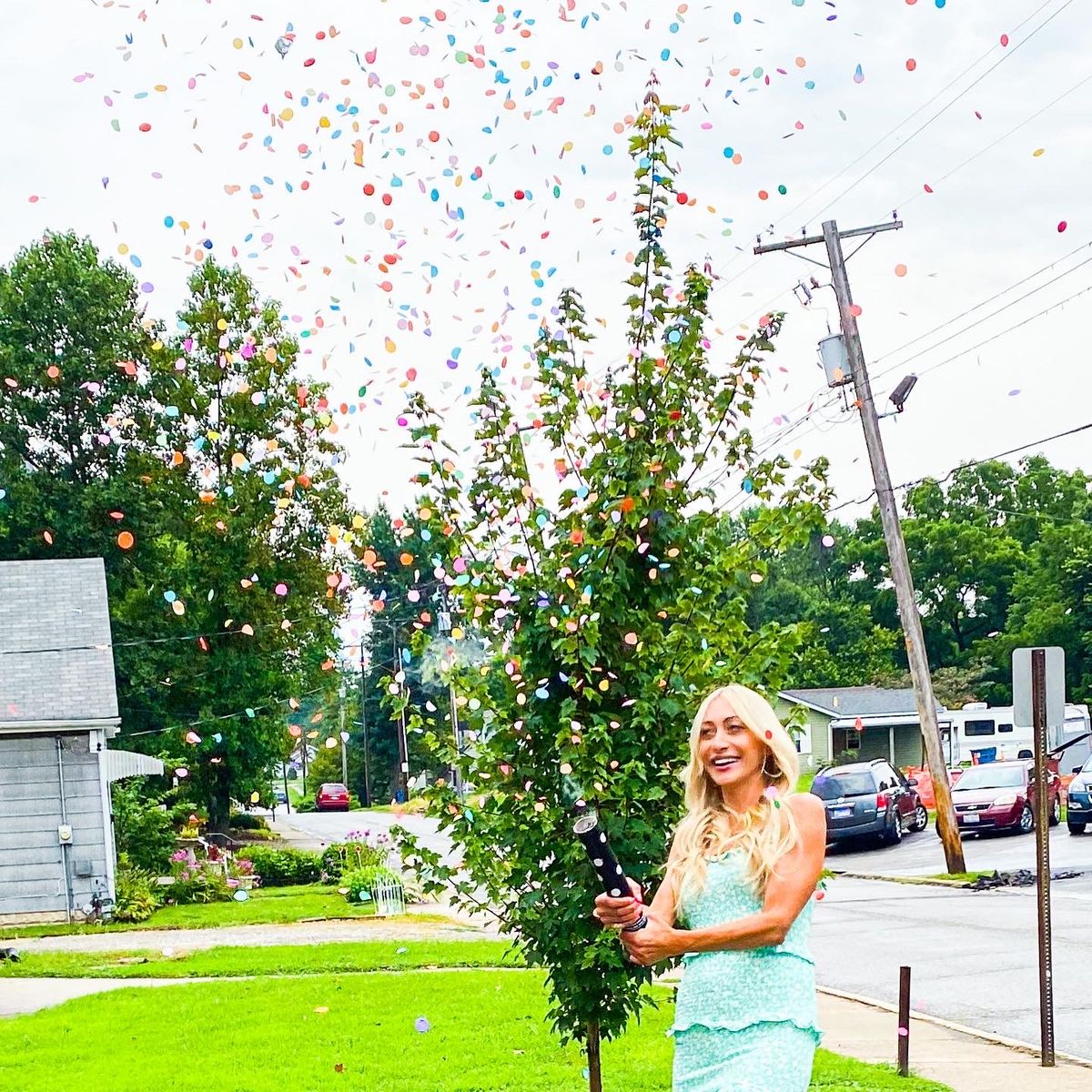 5 Ways to Celebrate a Win
Why are we all about the Confetti? Because in the world we currently live in, celebrations don't happen like they should. We think that celebrations should happen whether the win is big or small. Especially in the cancer world, all wins should be celebrated. Good blood counts...celebrate! Good scans...celebrate! End of treatments...celebrate! The things to celebrate can go on and on.
The more you Celebrate "All The Things" in life...the more in life there is to Celebrate.
-Oprah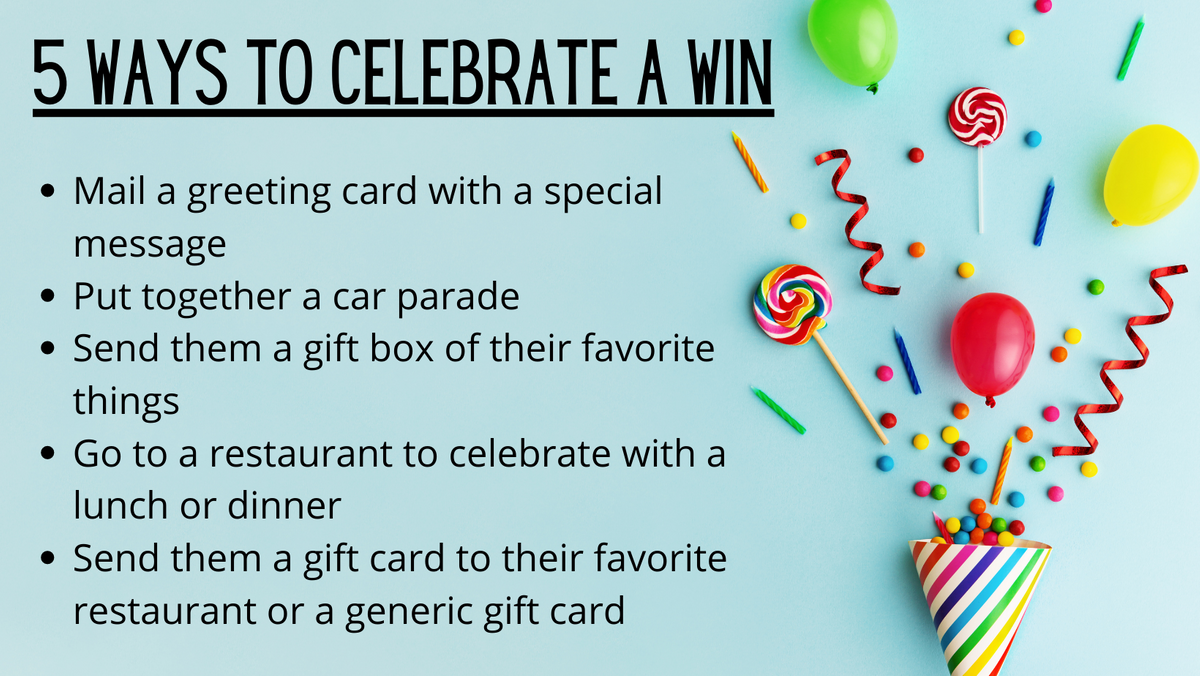 5 Ways to Celebrate a Win
Since we love to celebrate all the time, here are some tips on how to celebrate the win of a loved one or friend...
1. Snail mail is still one of my favorite things to get. That person went out of their way to find a card that they thought would make me smile...that is the ultimate compliment. I love the handmade cards from my Grandma that she personally crafts. If you know someone that has a win to celebrate, think of sending them a card. It will truly make them smile.
2. The Car Parade was one of the best things to come out of COVID. Everyone getting together, driving by your house, honking, holding up signs...I truly loved them. Just because we are pretty much back to real life, doesn't mean that these parades have to stop. So, put an Evite together, grab your friends and family, and put on the most epic car parade to celebrate.
3. Does the person you want to celebrate love candles? Do they have a particular candy they like? Do they love self care items? We have a complete Celebration gift box on our website (www.cuetheconfetti.store) that you can ship. We are even adding customization options and specialty items to these gift boxes soon. If we don't have the specific items you are looking for, head to your local gift shop, grocery store, or event Target to create a perfect gift that they will love.
4. What is their favorite restaurant? Now that things are starting to open back up, grabbing a small group of people together for a surprise dinner or even a planned dinner is a great way to celebrate. Pop a bottle of champagne, toast the win, share a meal, and enjoy each others company. Sharing a meal with my favorite people is on the top of my list.
5. Sending a gift card is a nice way to show you want to celebrate them, if they are not ready to be around crowds. Maybe they love Amazon, or even Door Dash. Other top gift card options are a local grocery store, Instacart for delivery, Target, and even local restaurants.
Either way, let's Celebrate, and Cue The Confetti!
Visit our online store www.cuetheconfetti.store to purchase a Celebration Box for that special someone, or even create your own Celebration Gift box.
Be the first to know about our new items, our celebrations, monthly spotlights, events, and so much more by following us on social media.
Find us on Facebook or Instagram, don't forget to tag us in your posts of you celebrating life! (@3littlebirds4life)